Preschool Program for Visual Impairments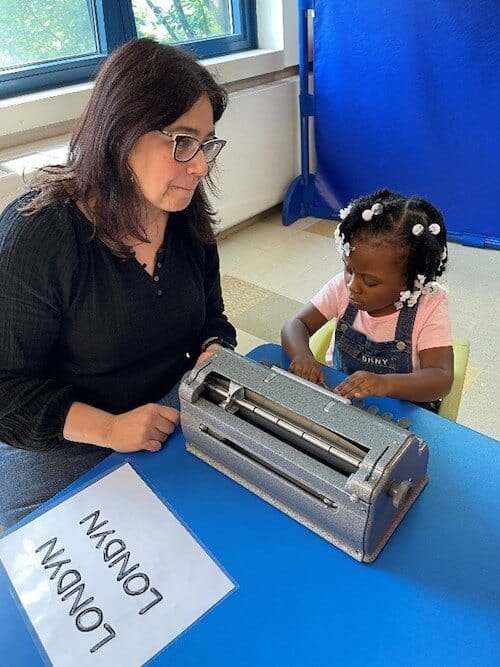 Preschool Program for Visual Impairments
In September 2017, Buffalo Hearing & Speech Center partnered with the Olmsted Center for Sight (now VIA) to provide services to children age birth through 5 with visual impairments in their homes and other community locations, such as daycare and preschools, including the BHSC Sweet Home Road Preschool Education Program.
This is a unique program for children with visual impairments and other disabilities. The classroom program provides children with visual impairments the opportunity to grow and learn about the world in other ways than watching. The focus is on multisensory learning experiences that help children understand their environments and their own relationship to the environment by listening, touching and trusting.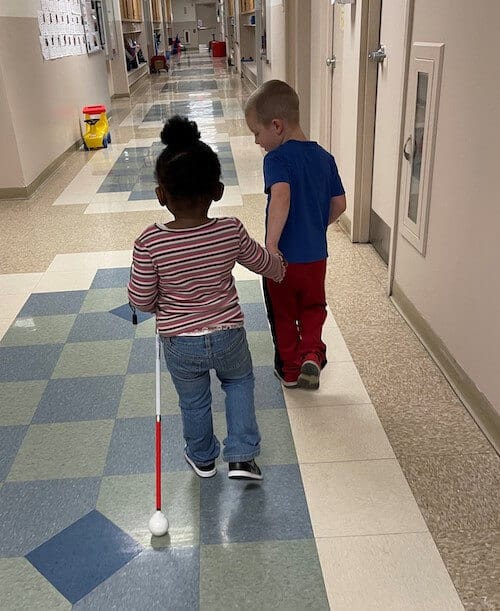 BHSC and their partnership with Olmsted Center for Site (now VIA) provide caring professional staff members who are trained, certified, and licensed in their fields. They work together to maximize every student's potential to succeed in school and life.
We believe...
Children take the lead by choosing activities/toys of interest to them.
Sensory integration is a key element of the program.
Establishing social awareness and interactions lead to meaningful learning.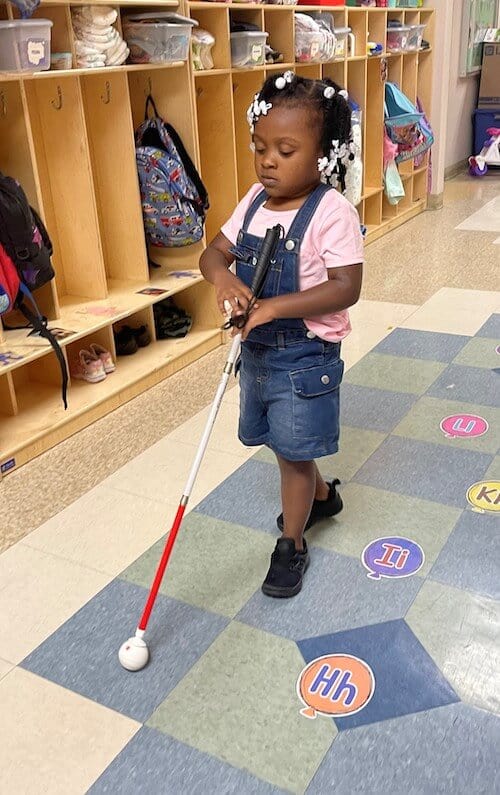 Program Features
The goal is for children to attain age-appropriate communication, social/emotional, behavioral, educational, fine and gross motor skills.

A multidisciplinary team providing services includes a Speech-Language Pathologist, Special Education Teacher, Occupational Therapist, Physical Therapist, Vision Teacher, Orientation & Mobility Instructor, Teacher Aide, Social Worker, and Music Therapist.

Intensive therapy sessions are provided to achieve each child's Individualized Educational Plan (IEP) goals and objectives.

Children are engaged in activities that are highly motivating, socially interactive and hands-on.

A wide array of materials and equipment assist in maximizing children's learning.

Parents play an extremely important role in their child's program.

Parent training and support is included to help families understand their child's disabilities and education.

The program curriculum is in alignment with the New York State Next Generation Learning Standards.

Program funding provided by the NYS Education Department
How Can I Get My Child Enrolled in This Program?
Children ages 3 to 5 years, approved for special education services may be eligible. If you have concerns about your child's development or would like to inquire about an evaluation, contact the Committee on Preschool Special Education or Committee on Special Education of your local school district.
For more information about the Program or to learn more about the process of enrollment, please contact Buffalo Hearing & Speech Center at
(716) 885-8318
.
Let Us Help
At Buffalo Hearing & Speech Center, we are dedicated to helping you overcome any hearing, speech, communication, or educational need you have.  Call us to speak with a Specialist or Write Us A Message.
The solution starts here!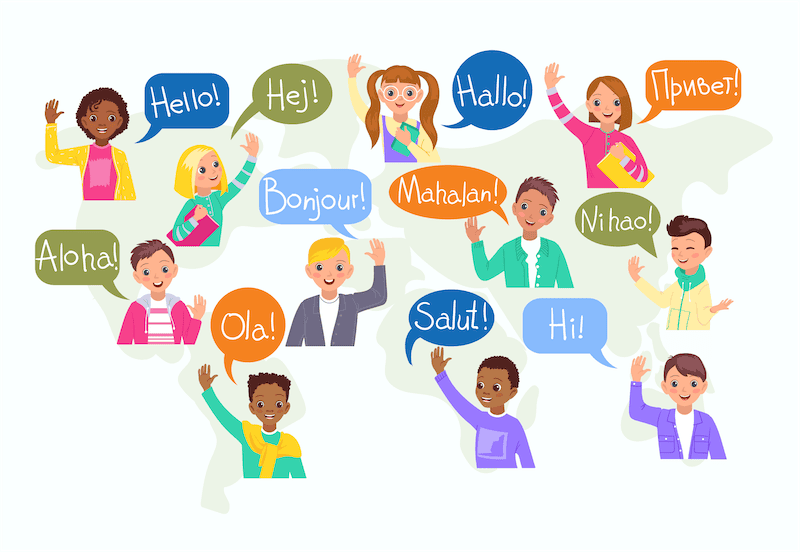 Have questions? Want to tell us something?
Looking for advice?
Write Us a Message!