Your staff is very conscientious and enjoys doing the right thing!

- Emilio G.
The girl was so nice, but professional and knows her stuff. It was a very good visit!

- Joann L.
Very nice, knowledgeable and professional.

- Janet H.
Your staff is extremely patient and understanding of my hearing needs. Very competent and professional!

- Norman M.
I didn't notice how much I had been missing before having hearing aids. This is the first time I've been able to hear all the conversations at a table and communicate with everyone the whole time and not struggle to hear. The first few days I had to get used to hearing my chewing/clothes/wind noise, but once my brain got used to it, I was able to ignore it and now I don't notice those things anymore. When you think about the cost of hearing aids versus the improved quality of life for the next 7-8 years it really doesn't seem to be that much overall.

- Walter B, age 70
My quality of life has been improved by hearing aids with the help and instruction and understanding of your staff.

- Catherine D.
Hearing aids are excellent. Audiologist and staff are very helpful!

- C.L.B.
Everyone was extremely courteous and exceptionally knowledgeable. There was no long waiting time. Very prompt!

- Dorothy E.
Service could not be better!

- Sister Mary
I write to thank you for your assistance with my hearing loss issues. The hearing aids you prescribed and dispensed to me have certainly enhanced my life and health greatly, and have fully addressed the hearing issues I have been dealing with the last couple of years.

- Patient
"Dr. Julie Murak was absolutely wonderful with our daughter! We had some hearing concerns and Dr. Murak was so patient with our 21 month old while testing her hearing. She took so much time with us and gave us detailed feedback and quickly sent a report out to us for our doctor. She was truly wonderful to work with! Thank you so much!"

- Meghan H.
I lost hearing in my right ear in 2008 due to a virus most likely contracted on an airplane. It attacked the cochlea and left me with a constant buzzing sound. It was debilitating, and immensely tiring to say the least. Over the years, I met with several ear doctors but remained quite skeptical about the possibility of hearing aids being helpful to me. It wasn't like they would bring back my hearing. One day last Fall I was driving my granddaughter home from kindergarten and could not hear what she was talking about in the car seat behind me. I didn't want to miss a minute of our delightful conversations, and I started to think of hearing aids again. A friend of mine, who is a patient at Wheatfield Buffalo Hearing and Speech Center suggested I make an appointment to speak to the audiologist, Averill Paes. After being tested once again, Dr. Paes' knowledge and expertise put me at ease, especially her confidence that I could be helped, and so decided to purchase the Phonak Audeo, It's been almost a year, and I could not be happier, both with my hearing aids, and the wonderful staff who are helping me through this process. Upon my recommendation, several of my friends have purchased the Phonak Audeo, and are also quite satisfied with them. I highly recommend Dr. Paes and her staff, as well as the excellent product, Phonak Audeo. My life has become richer and fuller, and I am so glad I took that first step.

T. Schwartz
Was referred by my PCP for audiology testing and, subsequently, hearing aid evaluation. Both were performed by Alison Ulatowski, AuD. The exams and consults were lengthy and left me without questions. I was provided with a loaner set of aids for eight weeks before I was urged to make a purchase decision, and I underwent two additional adjustments after the initial fitting of my purchase. (The normal evaluation period is 6 weeks, but I had some feedback issues between adjustments and was given an additional 2 weeks to compensate).

I can't express how important the evaluation period was. After 6 weeks I knew what I could expect before committing a lot of money, which I agreed to without any second thoughts.

The purchase provides three full years of support, including adjustments, batteries, wax filters and other consumables as well as warrantee service with temporary replacements, if needed. In all, the price was competitive with on-line prices when one considers how much professional time has been and will be expended over the three years. I initially thought I could go cheap and use the audiology test to buy aids on the web, but I quickly became convinced that good instruments absolutely need in-person fitting and adjustment, and several visits to optimize the devices.

I should also mention that BHSC is a non-profit, and its staff receives no compensation for hearing aid sales. There was no sales pressure at all, and no payment, except for the insurance payment for the audiology testing, was requested until I received my hearing aids. At that point, I had 75 days to return my purchase if I was unsatisfied, which I wasn't.

I have no related experience to compare with, but I couldn't be more pleased with the treatment I received at BHSC.

- Steven R.
Attention: Joseph J. Cozzo, President/CEO and Chairman

You, sir, are certainly doing a lot of things right at the helm of BH&S and I would like to specifically highlight the Williamsville/Georgetown Plaza office in that regard.

Ashley, Cheryl, Amy, Denise and Sherry represent your firm with a professional courtesy that is notable. In addition, the latter two really shine in their roles as front office personnel by setting a gracious tone and genuine warmth where it matters most - right from the get-go. I'm an old dinosaur - a retired Executive Secretary who knows quality when I encounter it. It's evident at that office and it is a pleasure working with all of them. Thank you.

-Audrey Mangan
Let Us Help
At Buffalo Hearing & Speech Center, we are dedicated to helping you overcome any hearing, speech, communication, or educational need you have.  Call us to speak with a Specialist or Write Us A Message.
The solution starts here!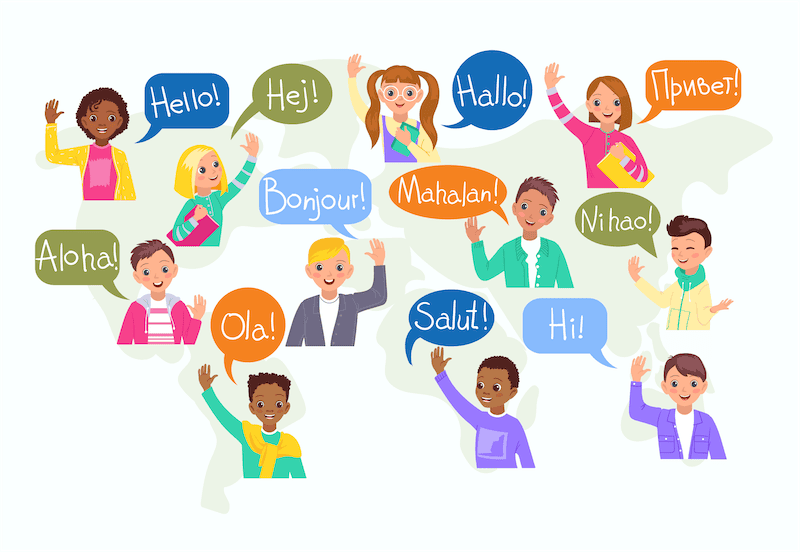 Have questions? Want to tell us something?
Looking for advice?
Write Us a Message!